We've been engaged for six months now and haven't taken engagement photos. You need cute photos to release an engagement on the internet nowadays.
The engagement happened so suddenly and the months since then have flown by so quickly. We just never really got around to it, I guess...
I've had my eyes on this since the first day I started working at Anthropologie. We had ONE in the back, and I tried to put something in front of it so no one would see it. But once it went on sale it just disappeared. Today I saw a girl waiting in line for the fitting room with this tucked underneath of some other items. I kept my cool, though. I waited until I was sure she was done and then pulled it out of the fro room...she didn't buy it. So I did... perfect inspiration to get my butt in gear and plan for engagement photos. Now, I just need a dress to go along with it...
once wed
more
Ok, so this post ended up being more about wedding dresses than engagement dresses. Let's try that one more time...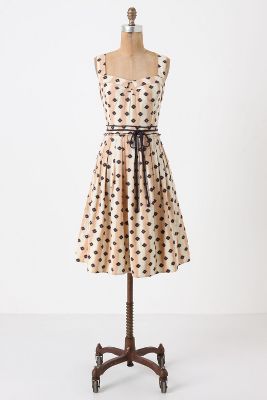 anthro's de
chelley dress
bone dress
from need/supply
buttercream dress
from need/supply
tulle & lace dress by need/supply
leather dress
by zara
Now we need a date, time, and place! Oh, and cute props, like giant letters and stuff.